Horse Necklace
---
Please note: as of today - Wednesday 6th of July 2022
this item is IN STOCK and will be dispatched to you within 24 HOURS
Horse Necklace

Horse Necklace




Horse Necklace

Silver coloured necklace featuring a horse's head within a heart.

The pendant is approximately 4cm x 3cm and comes complete with a 46cm silver coloured box chain with a 5cm extension chain.

for more images mouseover...
---
Items similar to Horse Necklace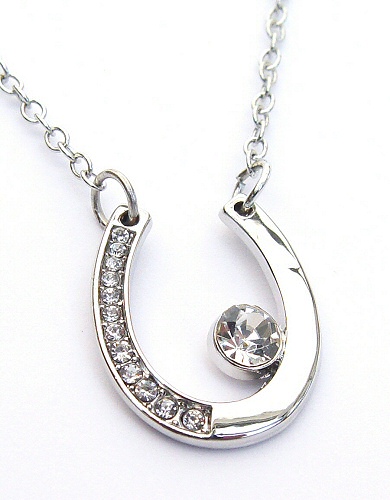 Horseshoe Necklace
Silver coloured horseshoe necklace featuring a horseshoe with a large crystal offset from the centre, and 12 small crystals inset into one side of the horseshoe.
---
Tags: horse,necklace,heart,silver