Cat and Ball Bracelet
---
Please note: as of today - Wednesday 6th of July 2022
this item is IN STOCK and will be dispatched to you within 24 HOURS
Cat and Ball Bracelet

Cat and Ball Bracelet




Cat and Ball Bracelet

A delicate Sterling Silver bracelet with a highly polished cat playing with a blue opal-like ball.

The cat and ball together is approximately 2.5cm long, made from 925 Sterling Silver (marked S925 on the back) and is platinum plated to prevent tarnishing and to help maintain it's lustre.

The bracelet overall is 18cm long, has a 5cm sterling silver extension chain and so will fit any wrist up to 23cm.

This bracelet matches our Cat and Ball Necklace

for more images mouseover...
---
Items similar to Cat and Ball Bracelet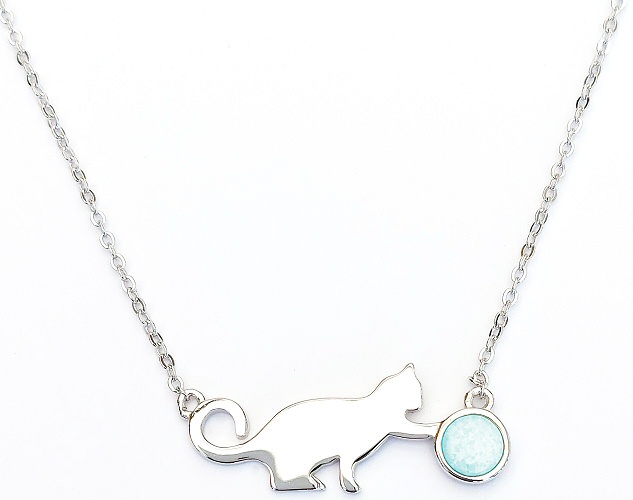 Cat and Ball Necklace
Sterling Silver cat and ball necklace. 925, platinum plated featuring an opal type stone. Length adjustable between 45cm and 50cm.
---
Tags: cat,ball,bracelet,sterling silver, cat and ball,cat bracelet