Bulldog CharmBreeds Bracelet
---
Please note: as of today - Thursday 6th of August 2020
this item is IN STOCK and will be dispatched to you within 24 HOURS
Bulldog CharmBreeds Bracelet

Bulldog CharmBreeds Bracelet




Bulldog CharmBreeds Bracelet

White Howlite and Red Zebra Jasper semi precious gemstone beads symbolise the British Bulldog.

Howlite is a mineral and naturally white or grey. It is a calming stone used for reducing anxiety & tension.

Jasper, a variety of quartz, comes in a range of colours and patterns. It was highly prized in ancient times for its magical & medicinal properties.

Red Zebra Jasper is believed to be an energetic stone which helps to motivate you to deal with any problems.

The bracelet is complete with a silver plated British Bulldog charm

for more images mouseover...
---
Items similar to Bulldog CharmBreeds Bracelet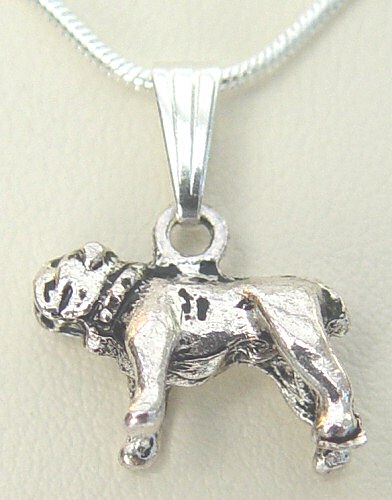 British Bulldog Necklace
British Bulldog Necklace: a silver plated British Bulldog pendant strung on a white gold plated snake chain
---
Tags: